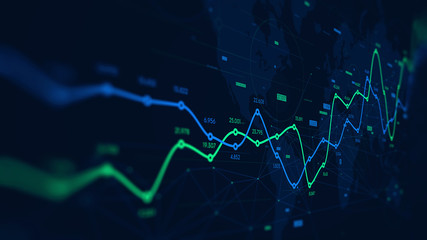 About Nadine Terman of Solstein Capital
Nadine Terman is an investment professional who holds over 25 years of investment experience in public markets and private equity. Nadine graduated from Stanford University with honors and a B.A. in Quantitative Economics, and she received her M.B.A from the Stanford Graduate School of Business. Nadine Terman's collegiate experience is underlined by accolades such as receiving the Firestone Medal for Excellence in Research as well as Phi Beta Kappa. In business school, she earned the distinction of being an Arjay Miller Scholar.
Over the course of her career, Nadine has worked in several capacities. Serving as a Partner at Blum Capital and a member of its investment committee, investing in public and private companies, acting as a consultant for portfolio companies' teams and boards for campaigns and initiatives, and holding positions at prolific firms such as Merrill Lynch, Goldman Sachs, and Behrman Capital are some of her career highlights.
In 2010, Nadine Terman founded Solstein Capital alongside colleagues Sandra Southworth and J.C. Torres. Since then, Solstein Capital has grown into a successful, independent private investment firm based in Silicon Valley that works with high net worth, family office, and institutional clients. Currently, Nadine serves as the CEO and CIO of the firm, where she is responsible for overseeing operations and investment functions and acts as Managing Member.
Nadine Terman of Solstein Capital is known by her colleagues, collaborators, and clients for her extensive experience in the investment space as well as her profound interest in contributing to important conversations within her field. Ms. Terman has built a reputation as a regular contributor to global television, media platforms, and radio, most recently on CNBC's Fast Money. Nadine Terman of Solstein Capital also acts as an advocate for diversity, equity, and inclusion within the financial sector, and she has played a pivotal role in co-founding global diversity conferences. Nadine is highly regarded by those in her space as a professional who is incredibly passionate about increasing accessibility and helping others seize opportunities through comprehensive investment management.
What to Expect from NadineTermanSolsteinCapital.com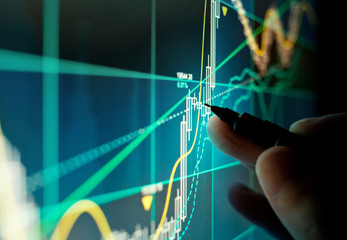 NadineTermanSolsteinCapital.com is your resource for learning more about investment markets and related topics. Nadine maintains that her decades of experience within the sector place her in the unique position to share a collection of content that demystifies her areas of expertise, empower others to make more informed decisions, and inspires readers to grow their understanding of investment to their benefit.
Content featured on this site will include:
Finance Sector Resources
Nadine Terman of Solstein Capital aims to leverage her experience within the financial sector to share numerous resources valuable to readers whether they are existing professionals within the space, organizations or individuals exploring comprehensive financial solutions, or are simply interested in growing their understanding of key concepts. Financial resources will explore topics such as investment strategies and solutions for individuals and organizations of multiple net-worth tiers, economic insights for the current market, investment playbooks from thought leaders within the industry, and more. Through financial sector content, Nadine hopes to empower others to seize available opportunities and continue on their path to financial success.
Investment Tips
Nadine recognizes that now more than ever, people are realizing the important role that proper investment strategy can play in financial security. Nadine speaks to how exploring financial principles can be daunting for those who may not have formal education or training on markets and seeks to provide accessible content that enables others to successfully navigate the sector. Future content will address topics such as valuable investment strategies for institutional, high net worth, and family office clients, simple steps that average citizens can take to break into the space and diversify, and innovative ways that individuals can evaluate their existing financial strategies.
Investing does not need to be a space that is guarded or difficult to understand for people of all walks of life, and investment tips from Nadine Terman of Solstein Capital are for contributing to conversations that make her area of expertise more accessible and transparent for readers.
Professional Insights
New and experienced professionals alike can benefit from professional insights formed by thought leaders who are interested in helping others find their niche within the finance industry and continue on their path to success. To this end, Ms. Terman will include numerous professional insights linked to her space that can be levied to grow one's acumen and lead the charge towards continued industry development. Professional insights shared by Nadine Terman of Solstein Capital will include topics such as additional resources for professionals looking to hone their skills, how financial professionals can explore giving back to their industry and communities, tips for leaders and firms interested in investing in innovative financial technology, and how administrators can build teams ready to effectively tackle any challenge.
Recent Industry Developments
Keeping up with crucial industry developments is necessary for any financial professional who wants to remain on the cutting edge of the sector. For this reason, Nadine Terman will include news and updates linked to the financial sector impacting policies, best practices, collaborations, initiatives, and more. Ms. Terman also aims to include insights on the scope and impact on financial news as well as how changes may serve to impact the future of the field. If you are interested in learning more about recent news in real time, look no further than future content on NadineTermanSolsteinCapital.com.
More from Nadine Terman of Solstein Capital
Nadine Terman of Solstein Capital recognizes that individuals and organizations are interested in growing their understanding of the financial sector to better follow trends, find financial success, and adapt to rapidly evolving markets. With this in mind, Nadine Terman aims to use this site as a resource for accessible, high-level content that explores various topics within her area of expertise. Future posts will address concepts such as what to look for in an investment firm that is perfect for your needs, common investment strategies for periods of high inflation, skills that help prepare finance professionals for the rigors of the space, and more.
Interested in learning more about the financial sector and associated topics from an experienced industry professional such as Nadine Terman of Solstein Capital? Tune in to this website for more information inspired by Ms. Terman's insights.